Cullen Bricklaying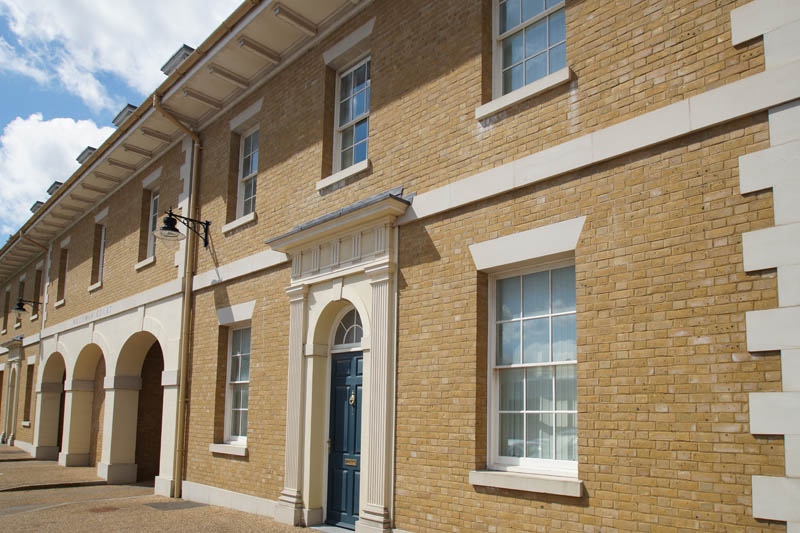 Cullen Bricklaying provides teams of CSCS qualified foremen, bricklayers and labourers delivering a quality build as standard. Cullen Bricklaying is a dependable business established 30 years ago and our 'Quality At Pace' philosophy earns us the reputation as a knowledgeable and reliable partner in the construction industry for brick, block and stone work. Cullen Bricklaying's expertise in a range of materials ensures the finish required for the most prestigious of developments.
Our partnership approach liaising with both Principal Contractors and the other trades on site, combined with our professional experience, ensures Cullen Bricklaying provides a safe and effective site solution. Our efficient and flexible approach to management ensures our clients work is completed to schedule.
Cullen Bricklaying works on construction sites for large local and national building firms as well as smaller scale residential developments. These include long and short term development sites spanning Dorset, Somerset and Hampshire extending along the south coast between Exeter and London to work with inter alia C G Frys, F H Cummings, Morrish Builders, Bellway Homes, & Wyatt Homes.
Cullen Bricklaying, part of Oakenstead Estates Ltd, has constructed both iconic and award winning landmarks, notably on The Prince Of Wales' Duchy of Cornwall site near Dorchester. We have been bricklaying on the large scale urban extension at Poundbury, for the past 20 years, including phases 1 & 2 in the South West Quadrant, Queen Mother Square and also now in the North East Quadrants on phases 3 & 4, building residential, industrial and commercial properties on this prestigious and architecturally exciting new town.
Most recently our bricklaying work at Poundbury for C G Frys was awarded the 2015 South West NHBC Pride in the Job Award. As an acknowledgement of our work we were invited to meet with The Queen and Prince Charles during a Royal visit to Poundbury. Read more...